ALUMINIUM UTE CANOPY
To suit Volkswagen Amarok
Part #CANOPY-VW
AUS Design Registration 201917368

Frustrated with your current ute set up?
Struggling to fit in your gear?
Struggling to access your gear?
Struggling to set it up to suit your business?
Struggling to keep gear safe from prying eyes and lifting hands?
Struggling with overcomplication?
Struggling with the effects on your business and recreational life?
We've got something new to share with you that will change your life for the better. It's big but beautiful, exciting and completely different from anything on the market.
Introducing the new Aluminium Canopy made by Utemaster: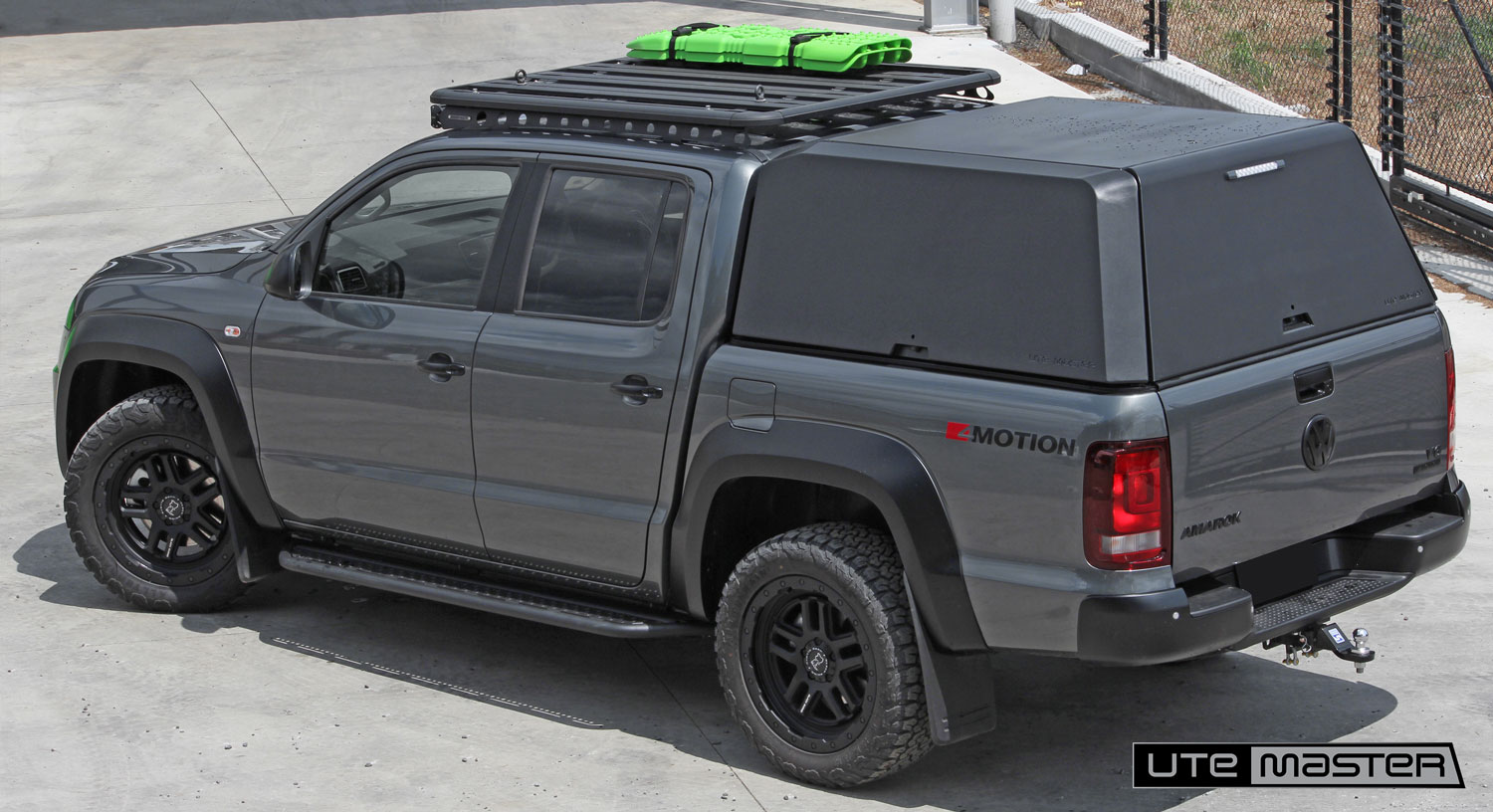 The most accessible canopy in the world
Finding it hard to reach your tools and equipment through small canopy windows?
Wasting time and feel frustrated when trying to access your gear?
The Utemaster Aluminium Canopy features full-width doors that give you access to your gear the whole way down each side. There is no obstruction along the top edge of your wellside meaning you can easily reach over and pull your gear out through the side door opening.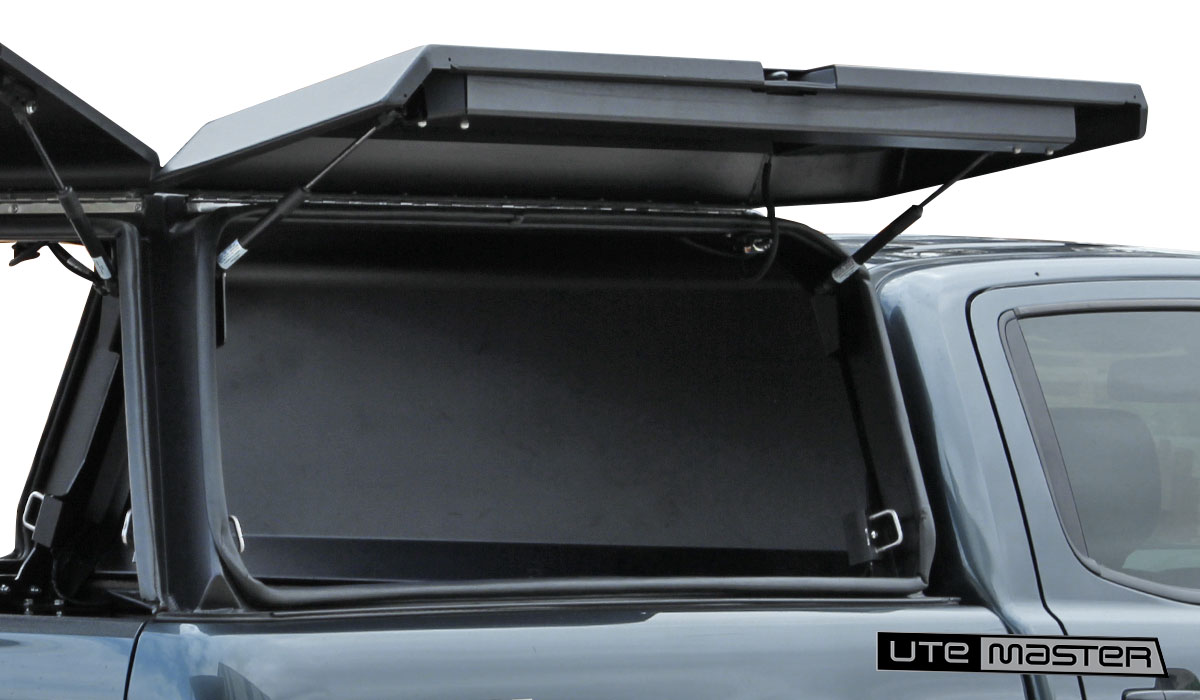 Security
Losing your tools and equipment due to a break-in is not only lost money - this can also have an impact on the time and productivity of the job you are working on. Concealed security latches mean each door is locked on both sides, making it hard to pry open.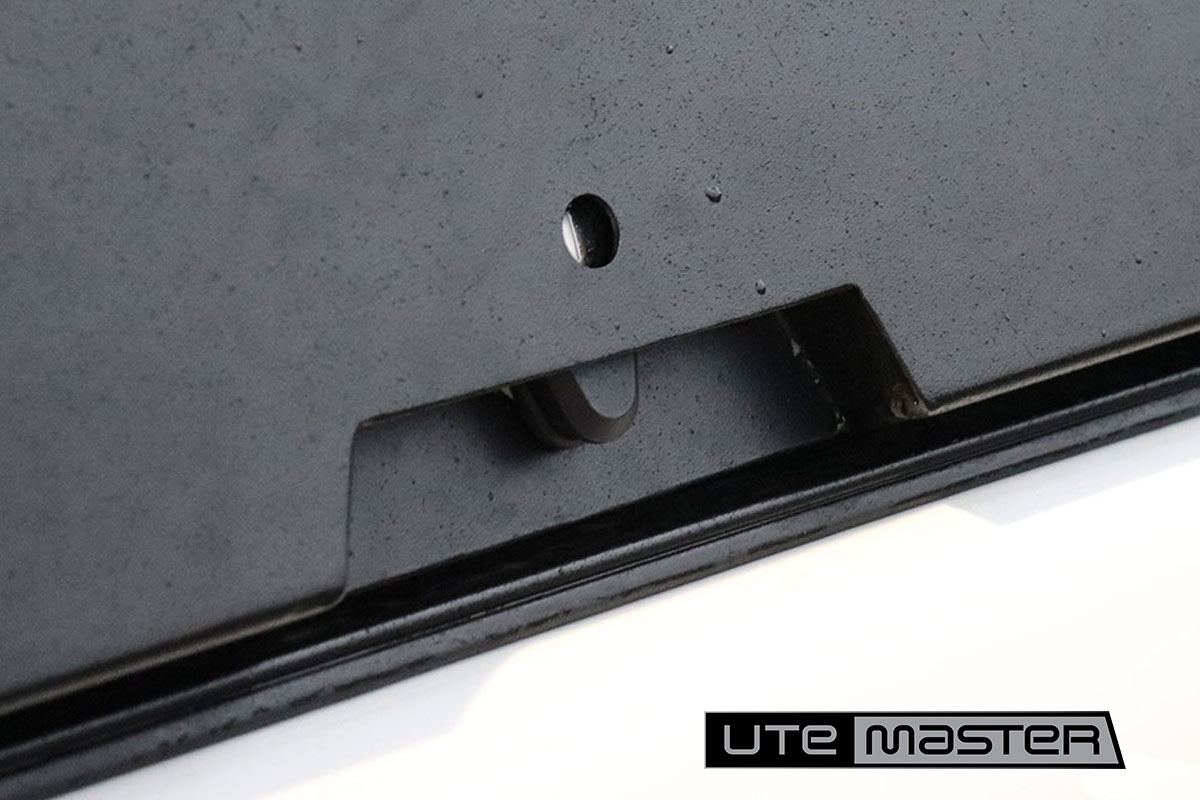 Superior Weatherproofing
We were recently asked: "What are they like keeping the rain out when open ???? the worst part of my canopy is all the water tracks straight inside with wings open…"
That's so frustrating! We can only imagine how many tradespeople and recreationists out their struggle with this over the winter periods. Not only does it damage your gear inside, but it also delays progress on a job site.
We thought we'd share a video of the Utemaster Aluminium Canopy being water-tested during the design/ development phase a few months back - as you can see the built-in rain channels send any water landing on the canopy away for the inside of your tub.
Super Customisable
With a fibreglass canopy it is hard to mount accessories such as spotlights, roof trays or anything that requires drilling into the fibreglass. This can also compromise the water-tightness and weaken the construction.
With the Utemaster Canopy being aluminium you can easily retro-fit any accessory to the body without having to worry about the structural integrity and it allows you to fully customise your setup.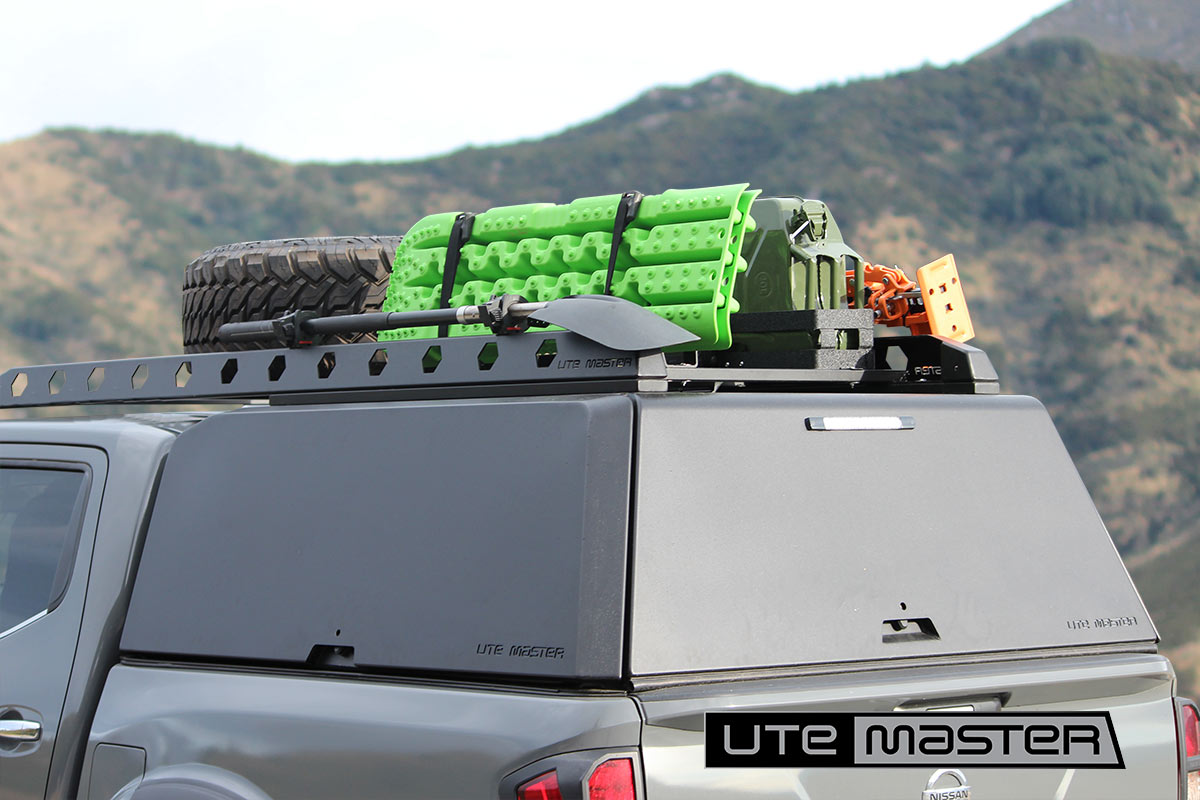 It's all about the detail
We've put a lot of time into making sure this canopy will be easy to use and install without compromising on looks.
Each and every curve, fold and cutout has been designed to make your experience with the aluminium canopy better.
No permanent fixtures - Easy to remove
Have you ever tried re-selling a ute after removing the canopy? The trouble with this is you are left with ugly holes in the tub which is a problem, especially when returning a lease vehicle.
The Utemaster Aluminium Canopy is set up so that there are no permanent fixtures to the vehicle. This means no damage to the tub of your ute. However, we haven't compromised the integrity of the mounting. In fact, we've gone a step further and utilised the existing factory mounting holes in your tub.
Transfer to another vehicle
Looking at upgrading your ute in the near future?
If you are taking the canopy to another vehicle you can simply undo the mounting brackets and transfer it over. This will save you having to buy a new canopy when you purchase a new vehicle.
Heavy Duty Construction
The Aluminium construction allows this canopy to carry much heavier loads than you ever could on a fibreglass or ABS canopy.
This means you can stack it with all your gear to get stuff done and enjoy life's adventures without having to worry about it cracking or damaging your wellside.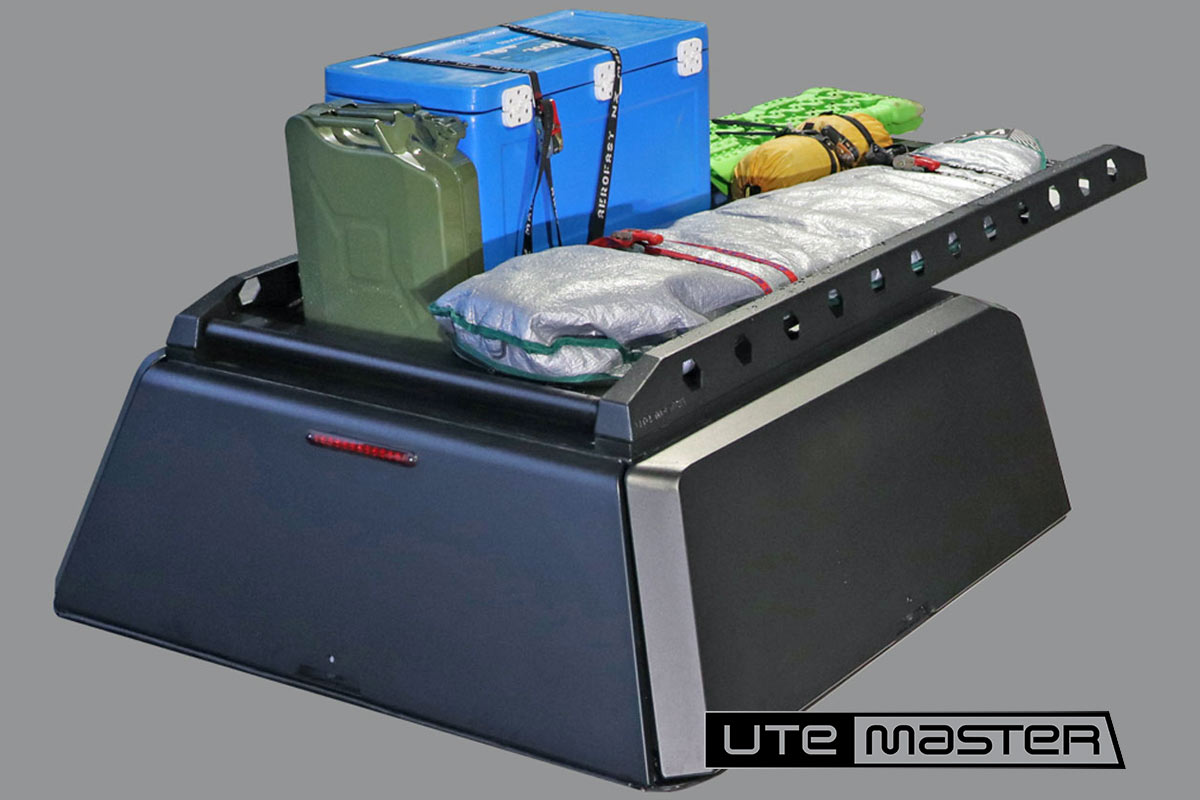 Optional Cantilever Rack
The Cantilever Rack is seriously useful and robust and is an optional extra for the aluminium canopy.
All utes are designed to flex in between the tub and the cab. This can be problematic for roof racks that are mounted to both the cab and the canopy because it can cause damage while the flex occurs.
Because the Aluminium Canopy is so strong, which extends over the cab making it completely independent and eliminates the risk of damage to the cab! The Cantilever Rack is seriously useful and robust and is an optional extra for the Aluminium Canopy.
Rated at 200kg.
Cantilever Rack To Suit Volkswagen Amarok Canopy
Part #CANTILEVER-VWA
Rear Roller Bar to suit Cantilever Rack
Part#CANTILEVER-ROLLER-VWA
AUS Design Registration
201917366
Frequently Asked Questions
Q.) Does having no windows in my Ute canopy fail my warrant of fitness or cause any WOF issues?
A.) No issues at all, windows in a ute canopy are not a WOF requirement
Q.) Can the canopy be colour coded to match my vehicle?
A.) Yes, this is possible! Please contact us directly to confirm pricing and availability of colours.
Q.) What is the canopy load rated to?
A.) With a Cantilever Roof Tray fitted you can carry up to 200kg's of gear. The Cantilever Roof Tray evenly distributes weight across the canopy for maximum strength.