Hard Lid to suit Ford Ranger FX4 Extended Sports Bars
Looking for a hard lid that will unleash the load capacity of your new Ford Ranger 2020-2022 FX4?
The Load-Lid™ by Utemaster is now available to order and is designed to fit around your existing sports bars.
Key Features
- Designed to work with the new FX4 extended Sports Bars
- Standard 200kg rating for additional load capacity
- Adds security to gear in your tub
- Compatible with all of the Load-Lid™ accessories
- Features Slam Lock functionality
Ford Ranger Fx4 Part#LLX-FRB2SB-E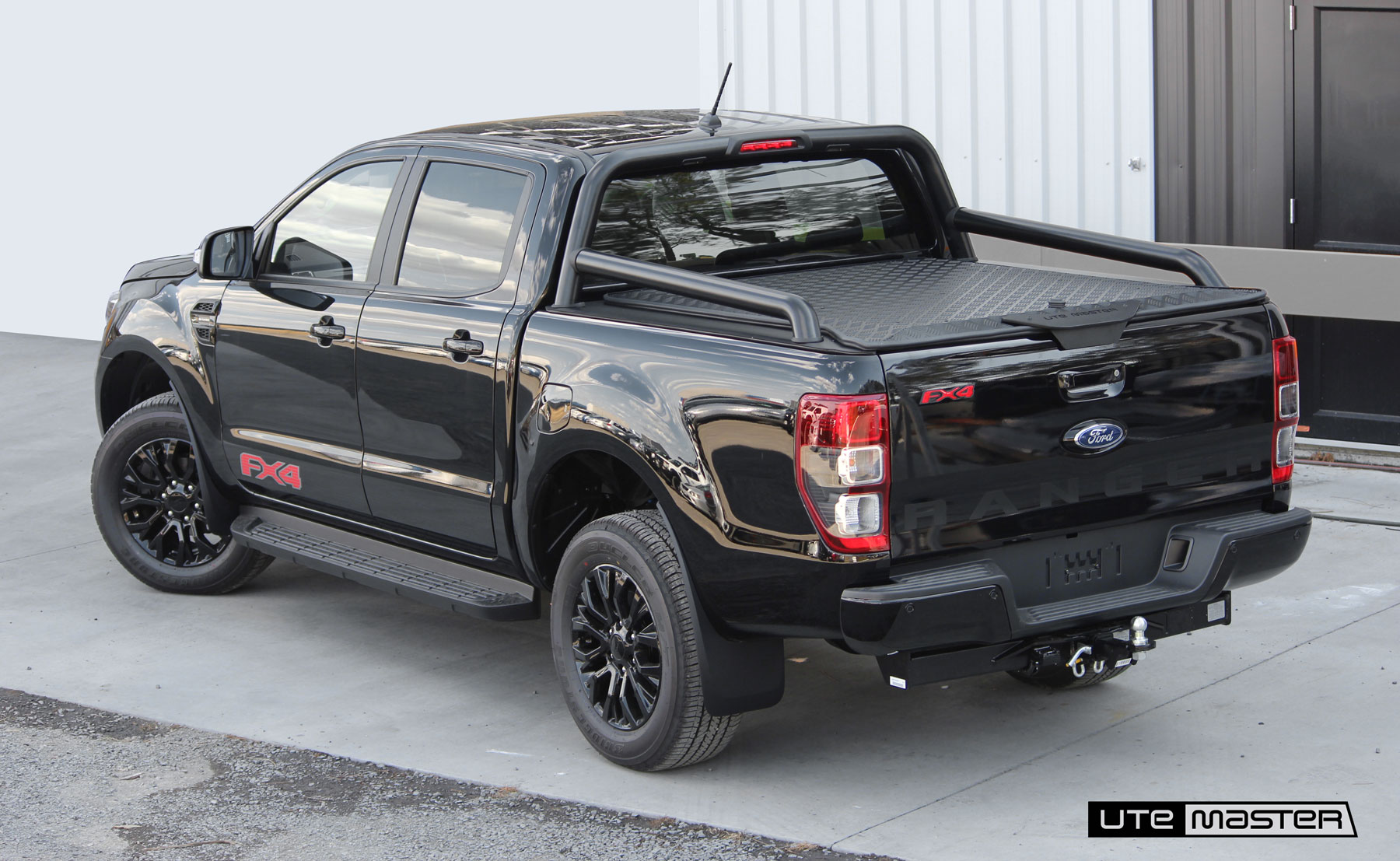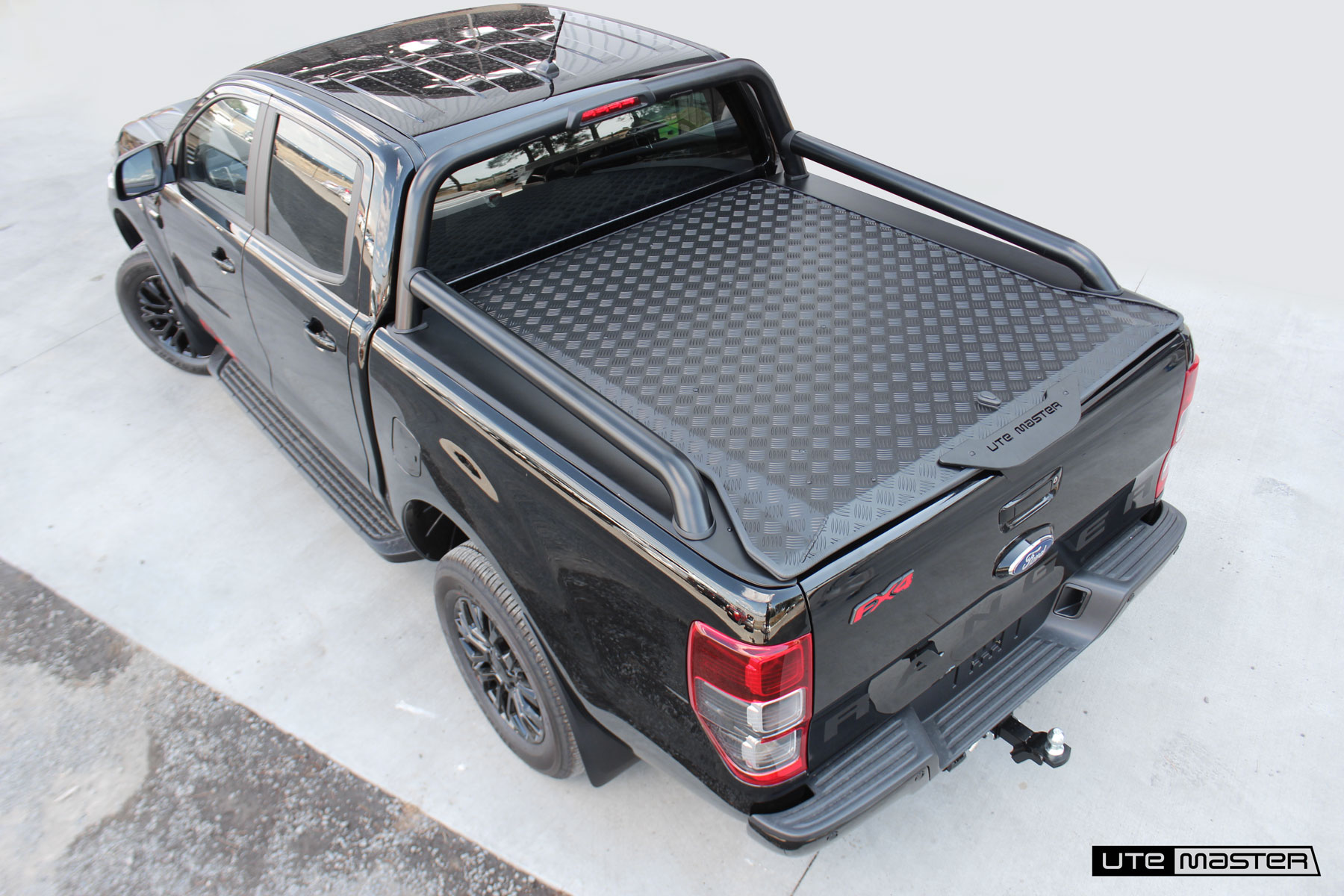 Click the link below to enquire about this product:
Central Locking
OPTIONAL ACCESSORY
Tired of having to manually lock and unlock your fibreglass lid with a key? Frustrated with the lack of security on your roller cover? The Central Locking Loom comes with a wiring harness that connects to the vehicles loom, meaning it can be locked or unlocked with the press of your main original key remote.
Part #LL-CLK
Frequently Asked Questions
Q.) Is the FX4 Load-Lid water-resistant?
A.) The FX4 hard lid has a built-in rain channel that is designed to re-direct water over the edge of your tub, keeping your tools dry.
Q.) What is the load rating?
A.) Rated to 200kg the FX4 Load-Lid will give you additional capacity, so you can carry gear on top of the tub or securely underneath the lid.
Q.) Compatible with Central Locking?
A.) Yes! The Central Locking Loom allows you to lock and unlock your lid with a press of your factory key remote.