Cross Bars
To suit the Utemaster Load-Lid
These are suitable for carrying bikes, rooftop tents and other gear.
Defeat the struggle of lifting heavy items onto the roof of your vehicle.
Something you would experience with a typical roof rack system which is high and hard to access.
Reduce vehicle drag by keeping your items down low.
Having gear on top of the vehicle roof can increase drag and negatively influence fuel economy.
The tub area sits within a streamlined part of the vehicle and has less effect on the drag of the vehicle. If you are carrying an item such as a large box, it won't slow you down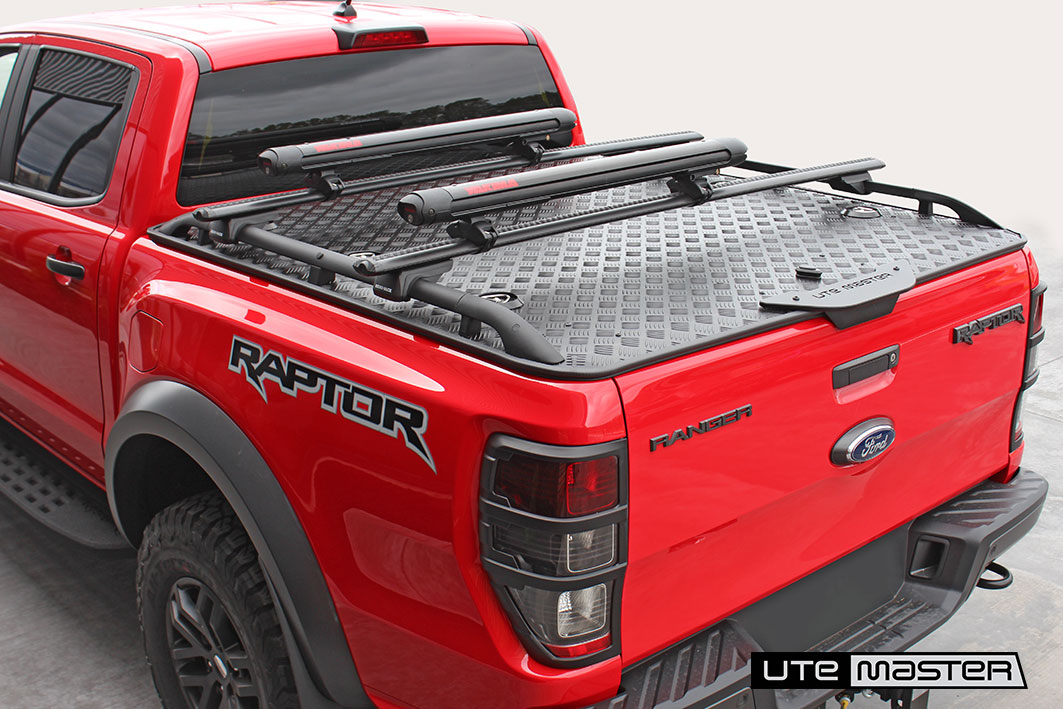 Side Rail Mounted Cross Bars
Part#LLCB | Price: $458 + GST

T-Track Mounted Cross Bars
Standard Part #LLCB-TTRACK-STD
Sports Bar Part #LLCB-TTRACK-SB
Moulded Sports Bar Part #LLCB-TTRACK-MSB
To suit Silverado & Ram 1500 Non-RamBox Part #LLCB-TTRACK-STD-WIDE
Price: $458 + GST
Carrying a Roof Top Tent on your Hard Lid?