Hard Lid to suit Toyota Hilux Rugged X
Part #LLX-THB4SBGAX
The Rugged X comes from the factory as an off-road capable beast!
Standard features include front bullbar, bash plate, rock sliders and an integrated sports bar! The only thing missing....tub security and load capacity for all your adventure gear!
The Utemaster Load-Lid™ integrates with the existing sports bar allowing you to double storage capacity without compromise!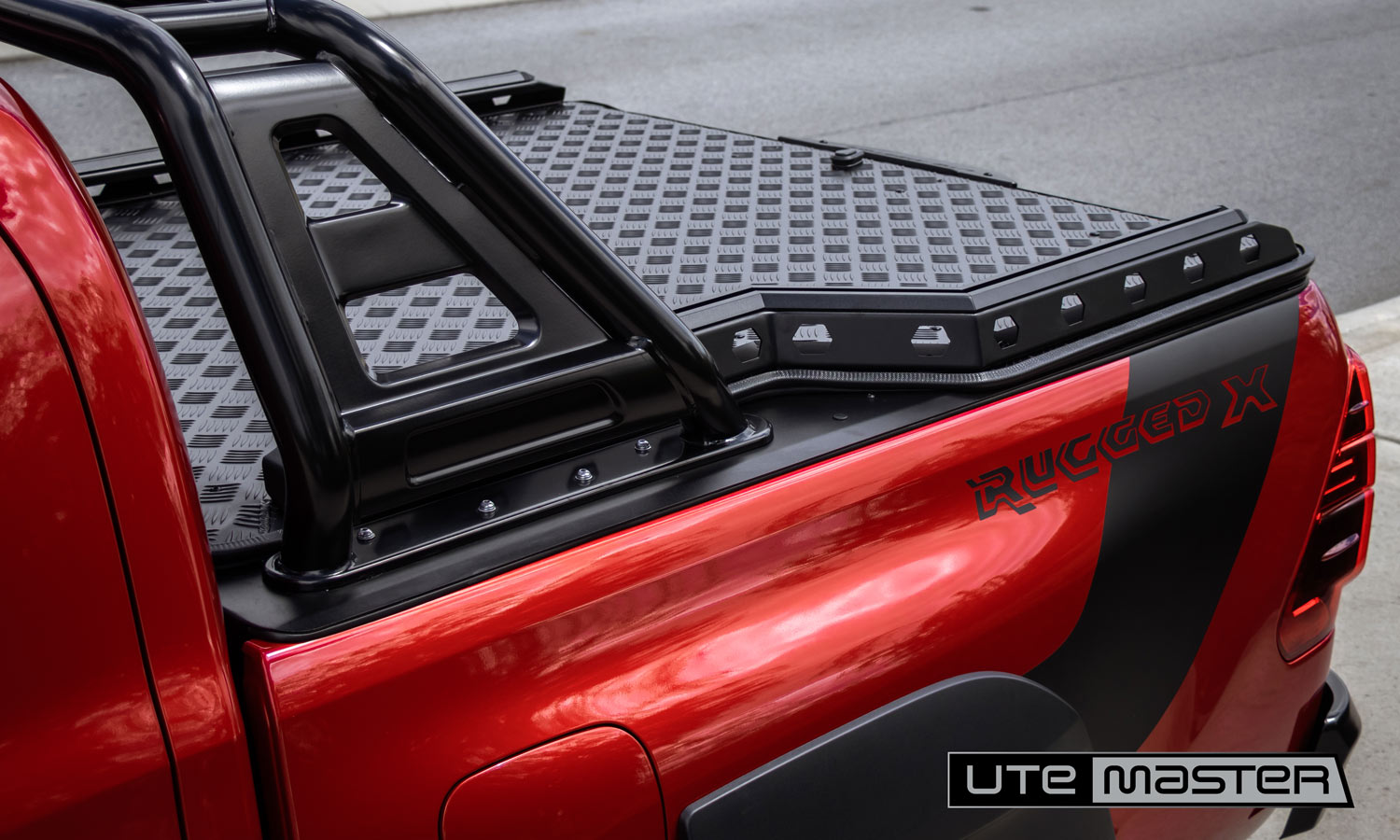 Key Features:
- Features the slam lock functionality (central locking compatible)
- Fits the original Rugged X Sports Bar
- Powdercoated Oasis Black as standard
- 200kg Load Rating
- Superior Water Resistance with built-in rain channel
- Compatible with all of the Load-Lid™ accessories
Please note: This model of Load-Lid™ comes with a Rugged X specific fitting kit which and has a different installation process to the standard Hilux Sports Bar Load-Lid.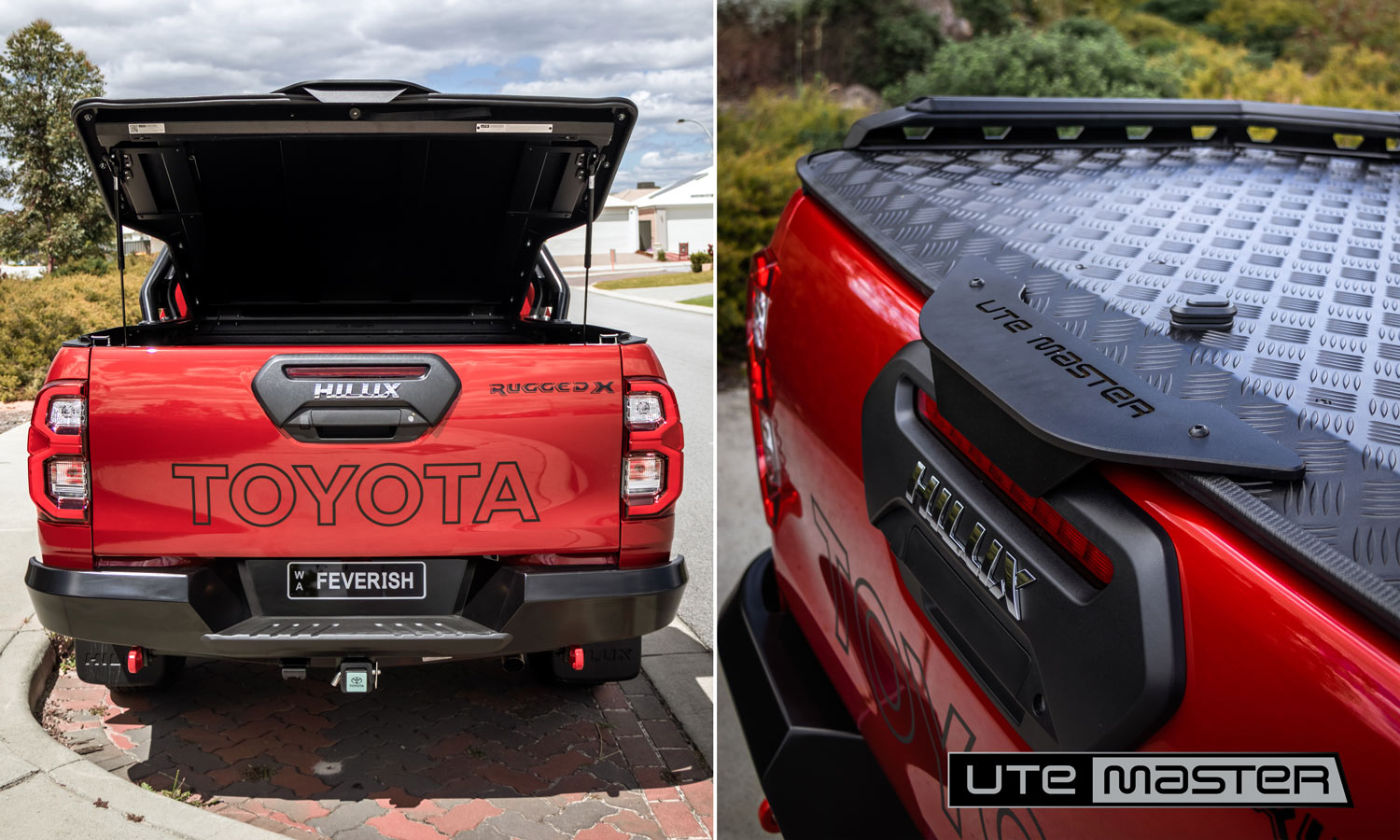 Pricing/Quote
1) Head to our Ute Builder
2) Select your vehicle model
3) Choose a product and accessories
Click "Send Build Summary" to send yourself a full breakdown of the build with more information