STEEL TRAY BACK
by Utemaster
The Utemaster Steel Tray Back takes tray styling to a new level – We believe that the strength of a Steel and Timber Tray Back doesn't have to come at the expense of appearance, and the looks speak for themselves.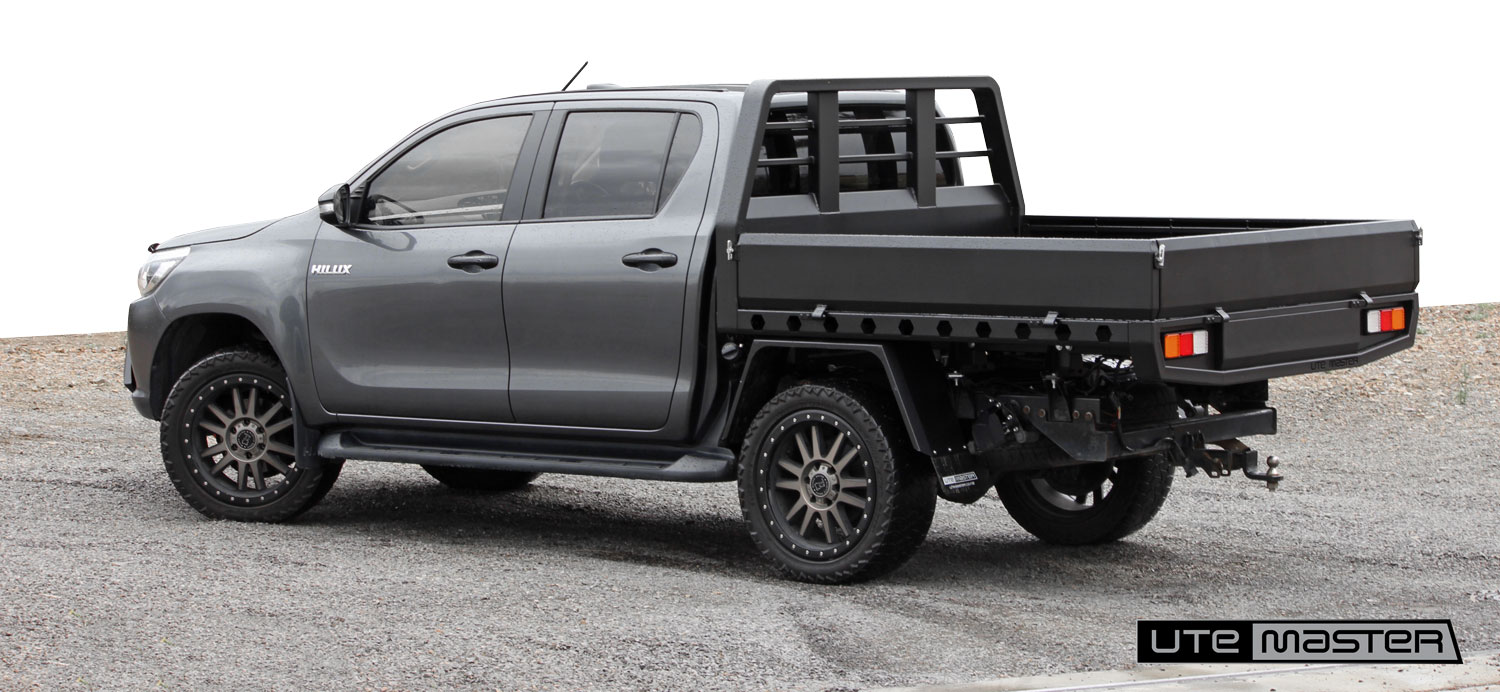 Features Include:
Adjustable and removable load pegs on the headboard that can be adjusted from side to side to allow load support in the exact spot you need it

Solid 1 Piece 100mm thick Headboard to compliment the look of your vehicles and provide a safety barrier for your cab. The headboard has multiple rungs for restraining loads.

Solid Taillight Protector which acts like a rear bumper

Solid Steel Sides with optional ply inserts

Full-length tie-down rails underneath the Tray Back

Adjustable mudguards to cater for multiple types of tyres and wide/ narrow wheel offsets

Internal load restraint points on the inside edge of the sideboards

Optional Heavy Duty Tie-down points recessed into the floor
Dimensions:
Double Cab 1900x1860
Extra Cab 2200x1860
Single Cab 2500x1860
Weight: Approx 200kg

Colour Finishing Options
Base Option: Hot-dip Galvanised to protect against rust.
Black Option: Black coating over hot-dip Galvanised.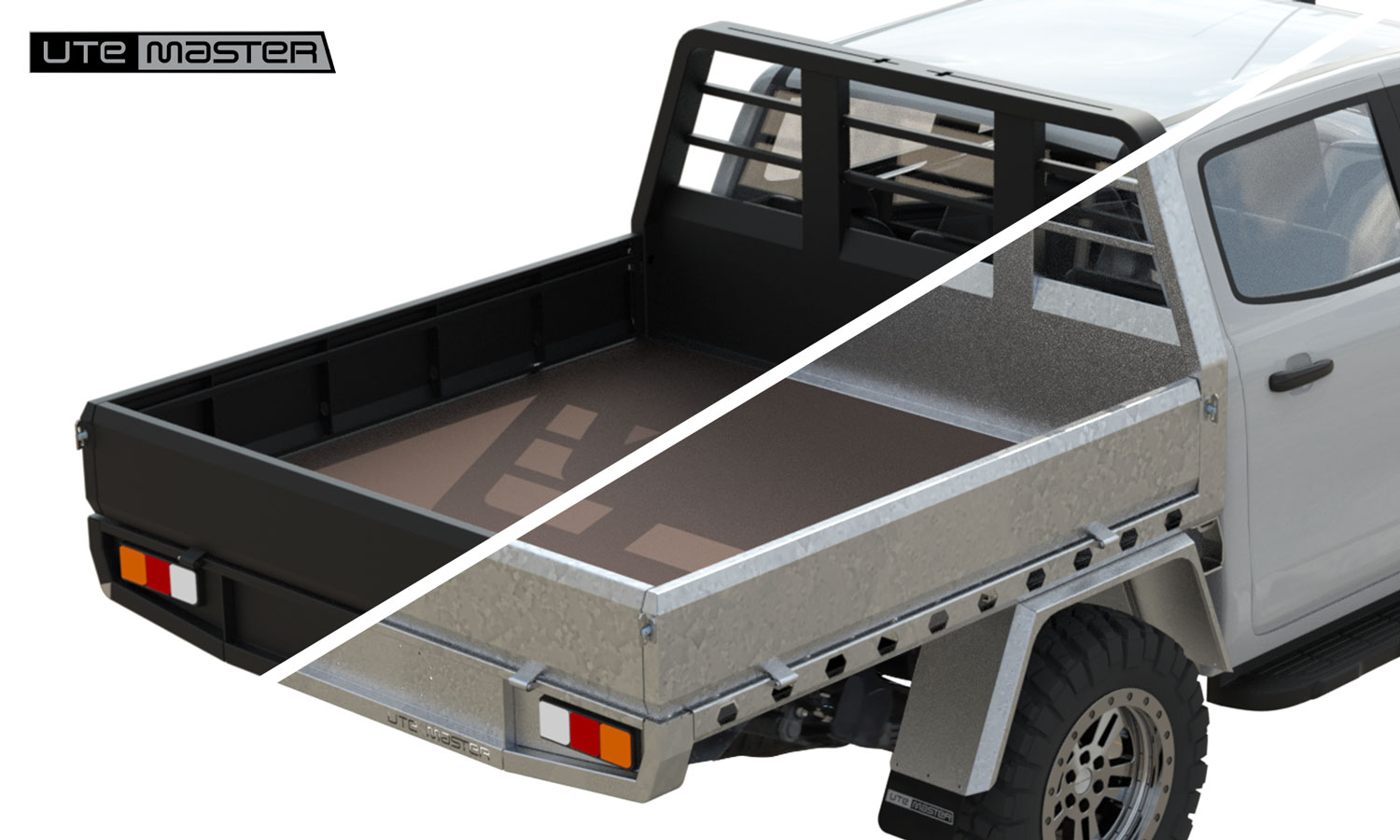 Highly Customisable
The Utemaster steel tray provides a platform from which you can easily customise to suit your specific requirements.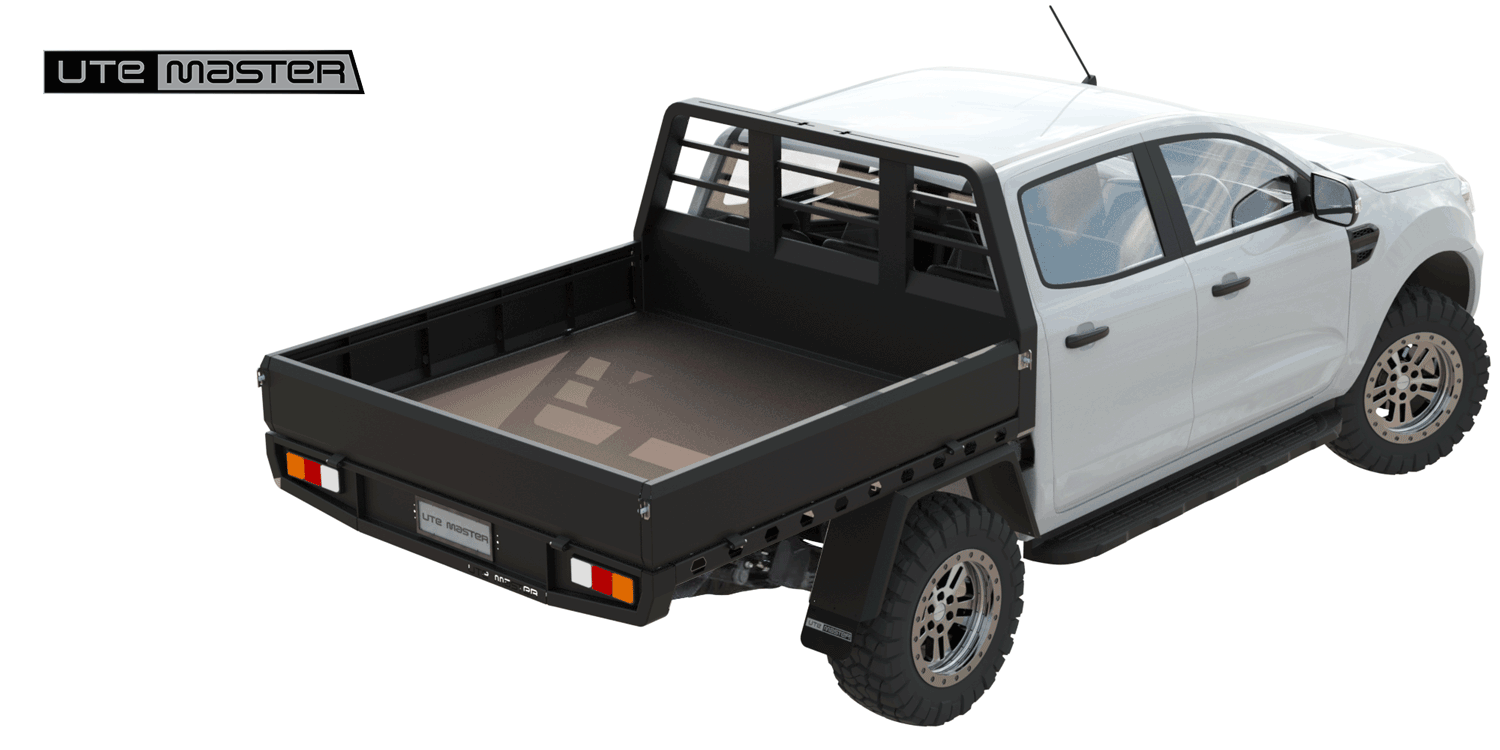 Value for Money
We've packed a lot of hard work into the design and features of this Tray Back, but have managed to keep it very cost-effective – contact us today for a quote!