Who Are We?
We're a forward-thinking team who are dedicated to bringing Ute drivers the very best in accessories including the Load-Lid which is "Australia's Toughest Ute Hard Lid", Aluminium Canopy & Steel Tray Back's.
In the last 10 years, we have been trusted by nearly 15,000 ute owners who share the same passion for creating the ultimate ute setup.
The Load-Lid™ is Australia's toughest, most customisable ute hard lid.
Rated at 200kg and built to handle the most demanding missions. Constructed with lightweight aluminium this is no ordinary Tonneau Cover. This is a hard lid that adds style, appeal and convenience to modern-day utes.
The Load-Lid™ will enhance the practicality of the Load Bin Cargo Area. Your belongings will be safe and dry inside the tub! Whether it be a weekend trip to the outback or a full on day at the job site, the Utemaster Load-Lid™ is so good that some people even refer to it as their "tough lid"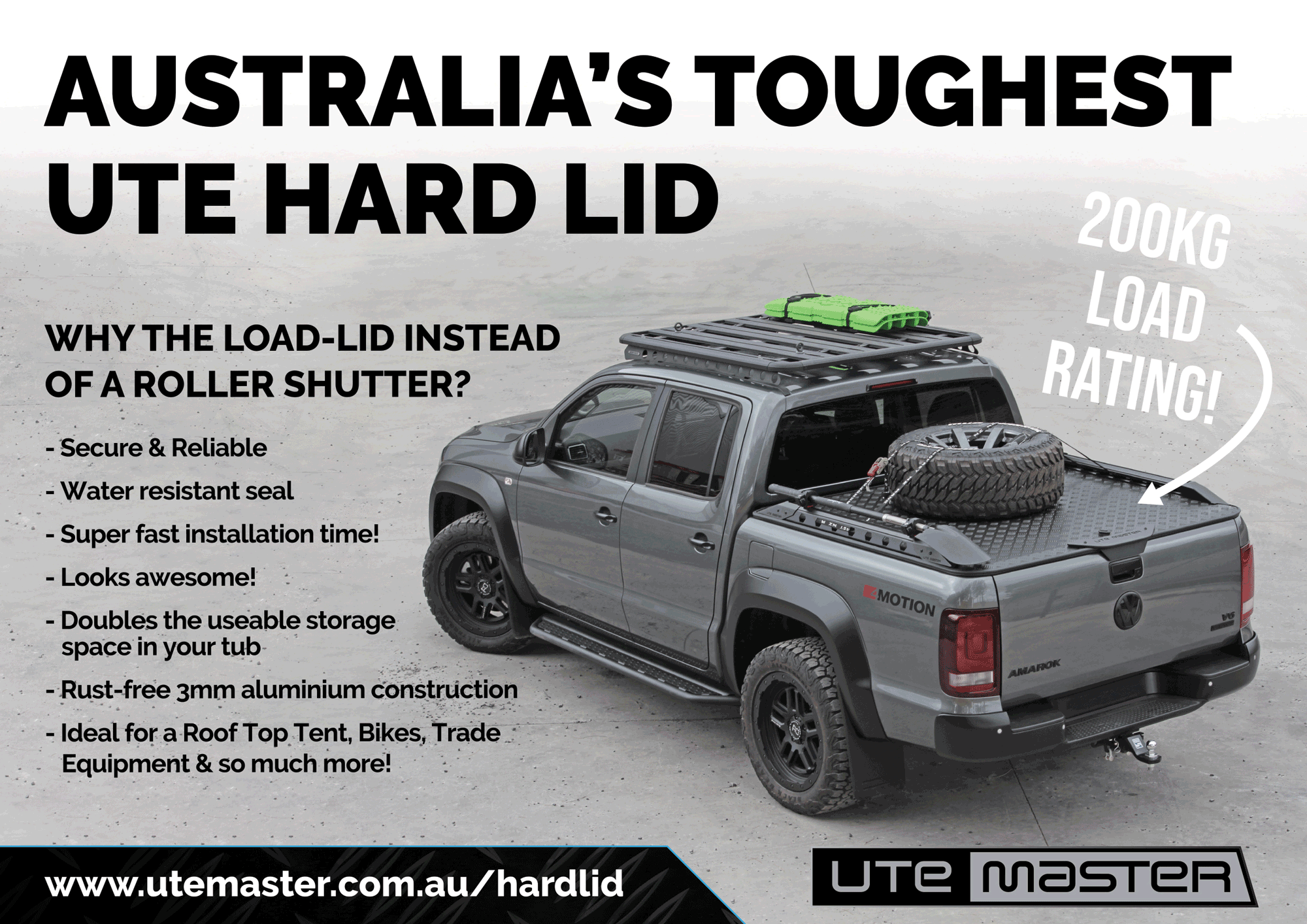 The Mag Wheel of Ute Tub Covers.
A Tonneau Cover, Roller Shutter, Fibreglass or ABS plastic Hard Lid is designed to blend in with the colour and flow of the Ute - and this is where the Load-Lid takes styling to a whole new level. It's designed to contrast against the Utes appearance and enhance the overall aesthetics.
Fitting a Load-Lid to your Ute is as much about making it look awesome as it is about adding functionality.
Three Year Warranty
Utemaster Ute Accessories are the toughest on the market - which is why we back our hard lids and canopies with a three-year warranty. We have also been certified by Telarc to ensure our product range is produced using the latest production standards. For more information visit here.