BIKE CARRIERS
To suit the Utemaster Load-Lid
Utemaster cycle transportation systems for the Load-lid open up a whole new world of opportunities for your adventures! Now you can transport your gear safe and dry in the tray and your bicycles on top with ease!
Load-Lid bike mounting systems come in two options, either Frame or Fork mounted.
Frame Mount Bike Carriers
The bike rack system involves the use of two Cross Bars mounted to the Side Sails. By using the Bike Carrier System, you are not required to remove your front wheel. The carrier cradles your wheels and clamps onto the frame to keep the bike steady. The cross bars can also be easily removed from the side rails for use when you need to use it as a workhorse.
Part#LLBR - Out of stock (Cross Bars not included)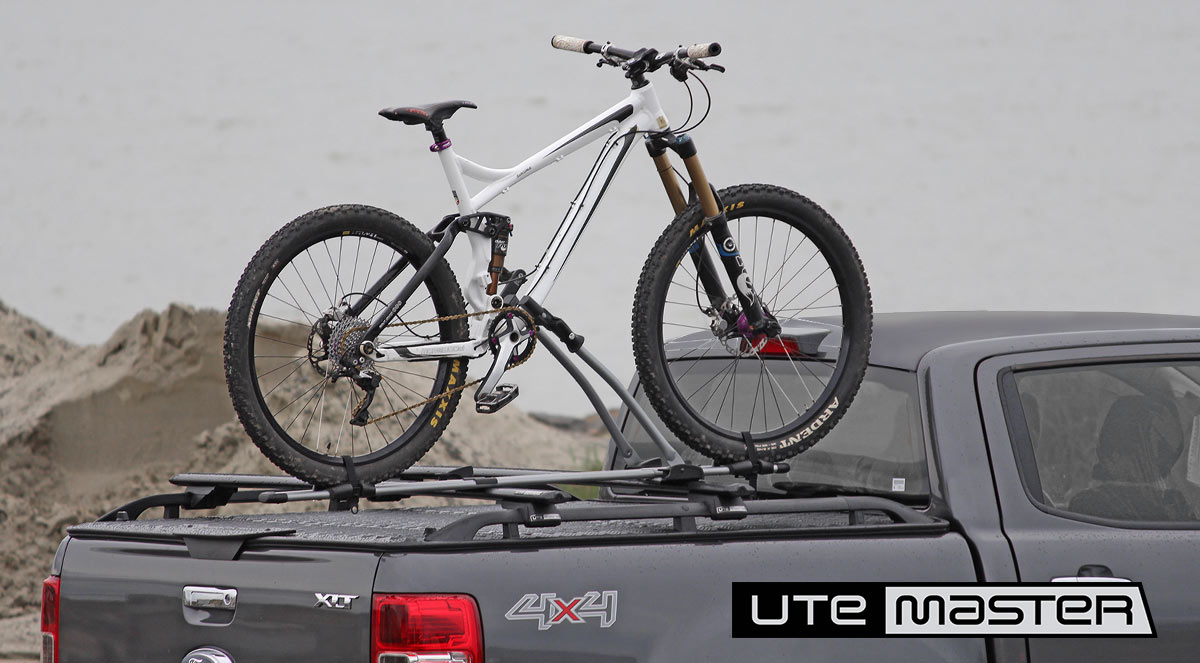 Fork Mount Bike Carrier
Mounted directly to the Load-Lid (no crossbars required)
A simple cost-effective solution; simply remove the front wheel and clamp the bike's quick-release system into the fork mount. Utilise existing tie systems on the lid to secure the rear wheel.
Available in locking and non-locking options.
Non-locking Fork Mount cycle truck quick release:
Part#LLBR-FM-NL
Locking Fork Mount cycle truck quick release:
Part#LLBR-FM
Please note the Load-Lid is only available in Black (not mill finish like shown in the photo)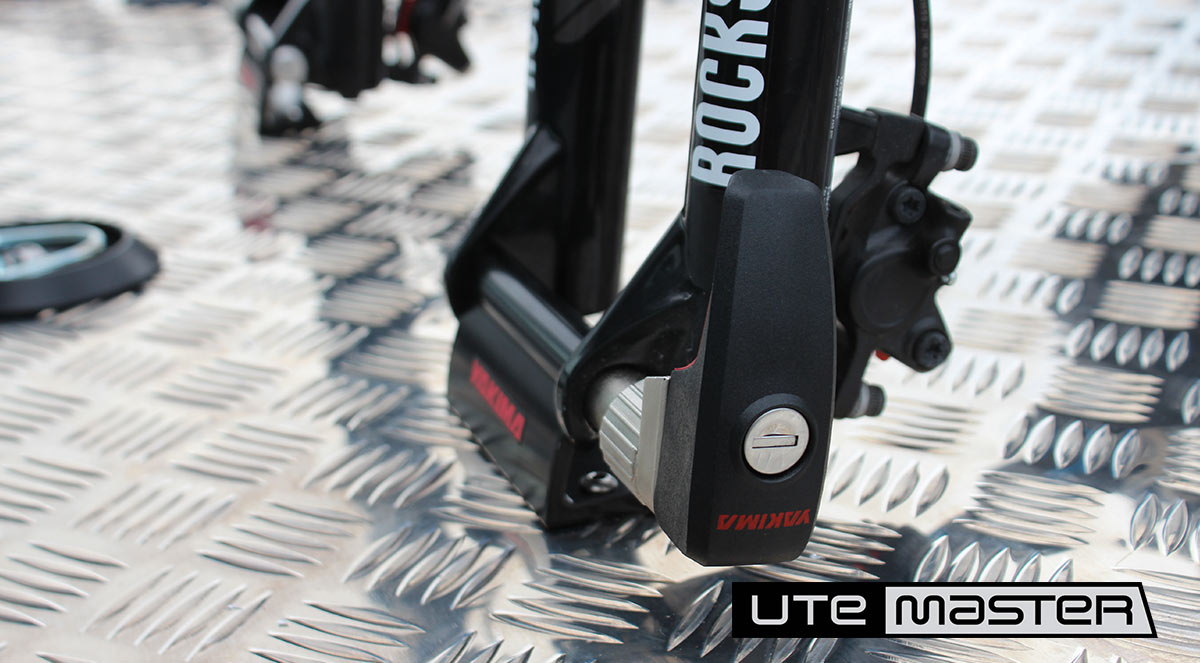 Fork Mounted Bike Carrier Adaptor:
Does your bike have a Thru-Axle? If so you will need one of the adapter plates below:
Part#LLBR-FM12x100ADAPTER (12mm x 100mm)
Part#LLBR-FM15x100ADAPTER (15mm x 100mm)
Part#LLBR-FM15x110ADAPTER (15mm x 110mm) - Out of stock
Part#LLBR-FM20x110ADAPTER (20mm x 110mm)
Frequently Asked Questions
Q.) How do I mount the Bike Carrier to the Load-Lid?
A.) You will also need a pair of Side Rails and Cross Bars, these will allow you to mount Bikes to your hard lid.
Q.) How many bikes can I carry on my Load-Lid?
A.) If you have a standard Load-Lid you can comfortably fit four bikes across. If your vehicle has an existing sports bar it can limit this space. However, if you are looking to mount them further back from the cab you can also mount crossbars directly to a T-Track, this prevents the front wheen from hitting the back of the cab when opening.
You may also be interested in...
Destroyer Side Rails to suit the Utemaster Load-Lid
Destroyer Side Rails