Lock Adjustment
Watch the video to find out how to adjust your Load-Lid slam locking system.
Tightening Wing Bolt/Tri Knob Routine
The Tri Knobs used to tighten the mounting frames to the wellside/tub need to be regularly checked.
The routine for this is 7, 14, 28 and 120 days after purchase.
This ensures that the Lid is attached correctly.
Please refer to the diagram for how this should be setup.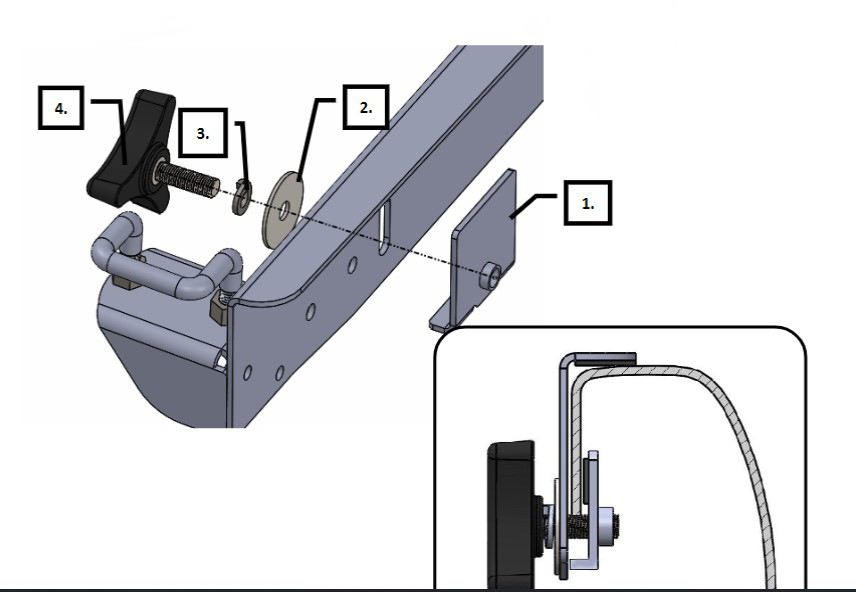 Greasing Locks Monthly
We use (Wurth HHS2000 Lubricating oil)
Simply move the cover to expose key barrel

Insert nozzle into the lock and spray

Operate the lock a couple of times and spray again

Move cover back over the top of key barrel
Note: If the cover over lock is being left open regularly, then grease more often.